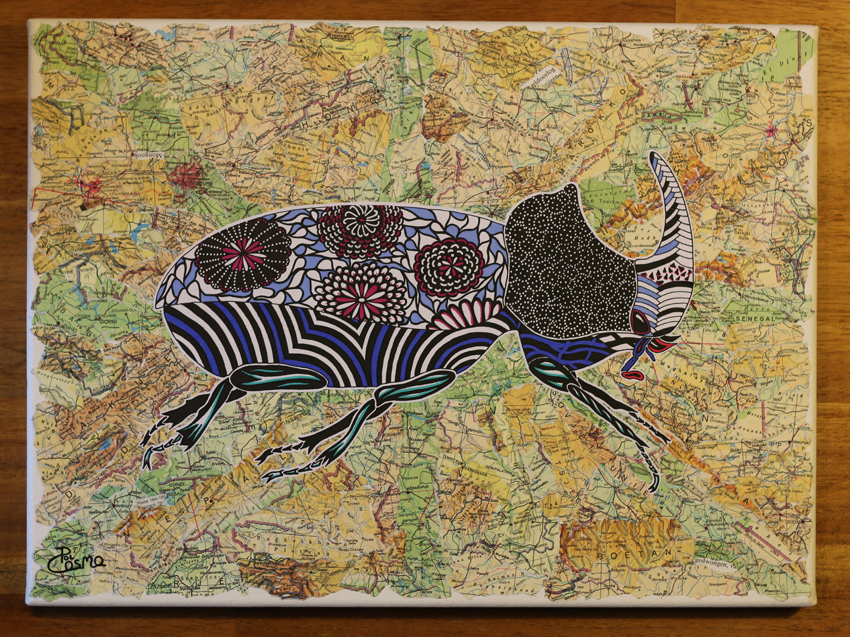 'Oryctes nasicornis' on collage map
* SOLD *
Pol Cosmo has a weird interest in maps.  They are visually attractive, but also intriguing on a more abstract level.  People seem obsessed with boundaries.  Lines that are invisible in the landscape, but for some people apparently worth dying for.  Strange.  Insects on the other hand... they couldn't care less.
Pol Cosmo isn't a big fan of boundaries either, so he happily cuts maps into pieces and puts them back together as he likes.  The Himalaya in Europe?  Tokyo next to Washington?  North Korea in your backyard?  No problem!  
Visually you can also see patterns in the background maps.  
*paper on canvas