POL COSMO'S WEBSHOP
Vespula - Cobalt & luminous red
99,00 €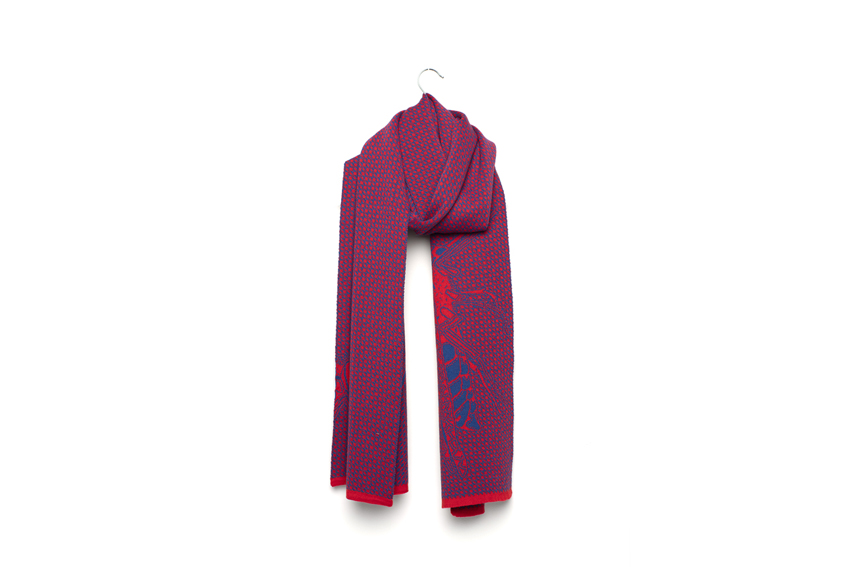 Vespula is a refined knitted scarf in a delicate jacquard.
This mini-collection is the result of a collaboration between wolvis and street artist Pol Cosmo.

Limited Edition, only 40 pieces are made of each colour combination. All are numbered.

Each scarf is uniquely "tagged" with little accents and comes with a screen printed bag designed by Pol Cosmo

100% made in Belgium.

Colours: cognac & light grey

Dimensions: 210cm x 38cm.

50% merino wool, 50% acryl

If you wash it: hand wash or machine wash at maximum 30°C. Please use a wool detergent without fabric softener. Do not tumble dry and dry flat.